Hello everyone, Welcome to our new Web presence. (check us out, more changes almost every day)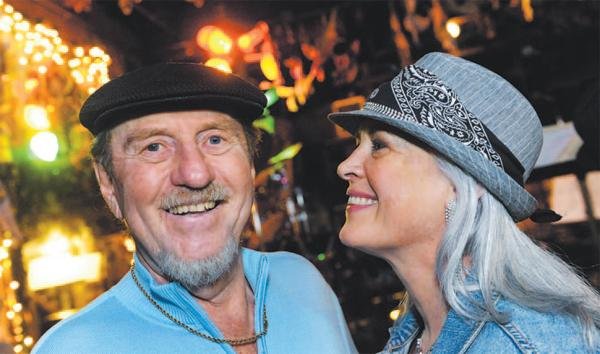 The Neil Bridge Rhythm Express
with Karen Lee
@
Dazzle
Thursday, September 4, 2014 • 7:00 PM – 9:00 PM
Neil Bridge, AKA —  El Puente Grande, has been extremely inspired, & therefore has created a new musical group in order to express TUNES WITH A GROOVE  -  that he hears in his head —  utilizing the talents & skills of his rhythm section! 
You will hear very hip & fresh arrangements of Jazz Standards from The Great American Songbook.
In addition, you will hear funky tunes with a Latin feel, arranged for Neil's wife & muse – Karen Lee  - ala Ode To Billy Joe, as well as some Carol King tunes with a Jazz/Funk Groove.
"The Neil Bridge Rhythm Express w/ Karen Lee"
Neil Bridge – Piano
Adolph Mares – Acoustic & Electric Bass
Kevin Smith – Drums
PapiRay Pacheco – Congas
Karen Lee – Vocals
 Neil Bridge has been Honored for his contribution to the world of Jazz @ The Denver City Park Jazz Festival this Summer on Fathers Day, June 16th, 2013 City Park Jazz was proud and honored to dedicate this year's annual Tribute show to Neil Bridge. For decades, Neil has upheld the highest standards in musicianship and music education…as well as swinging without remorse! Truly a long-time giant of Denver's jazz scene, Neil and his muse, Karen Lee Bridge, will remind you with his classic arrangements and impeccable taste, of why we love this most American of music styles. As with last year's honoree, Charlie Burrell, Neil Bridge connects us to the river of swing which flows through all of jazz. brings to each and every performance. Neil's wide range of expertise allows him to offer : "Neil Bridge 7+" (piano, bass, drums, congas, sax, trumpet, trombone, and Karen Lee on vocals).  Perfect for a Jazz Festival!  Also has been tailored and crafted to be a hit for weddings, private parties, corporate parties, fundraisers, and special events. "Neil Bridge Jazz Trio"is a  great choice for private parties, patio parties, weddings, corporate parties, fund raisers, and special events!