Hello everyone, Welcome to our new Web presence. (check us out, more changes almost every day)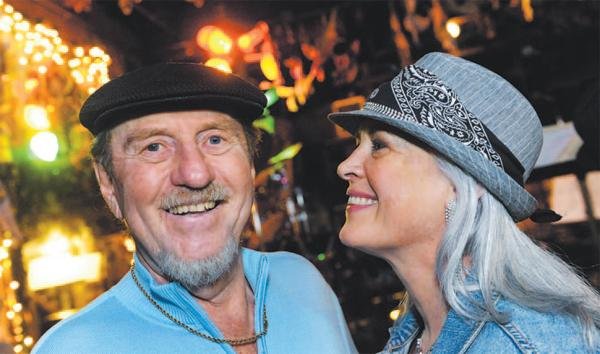 We  are so proud to endorse the Augustana Arts Concert Series & their Fundraiser – Jazz Night Out held at Jazz @ Jacks!
Check out our email supporting this event.
We will be in the audience for this Fundraiser as well as volunteering. 
The two of us are sending this e.mail to encourage everyone we know to go to augustanaarts.org and view all of the QUALITY music offered for their 2014 Concert Series! 
Please come on out & support City Strings Youth Music Education by attending JAZZ NIGHT OUT & dig the music of Dotsero!
We will look forward to seeing you there!
Always for Music Education,
Augustana Arts' has kicked off their 2013 – 2014 Concert Series presenting Neil Bridge 7+ with Karen Lee,  September 7th. Check out the following review by Byran Goldstein. The sun is setting, the Christmas lights are lit, and I am sitting in the beautiful courtyard of a church with a picnic dinner set, on a lovely Shabbos evening. I don't normally go to church on Saturday night, but this isn't just any evening gathering. This event marks the first performance of the Augustana Arts series and the excitement is felt in the air. The group consists of the piano player and bandleader, Neil Bridge, on keys, his lovely wife Karen Lee of vocals and dance, PapiRay Pacheco and Paul Romaine on percussion, Chuck Schneider on sax, Derek Banach on trumpet, Tom Ball on bone, and my teacher, Mr. Ron Bland on bass.   Click here to read the rest of the review. 
Neil Bridge has been Honored for his contribution to the world of Jazz @ The Denver City Park Jazz Festival this Summer on Fathers Day, June 16th, 2013 City Park Jazz was proud and honored to dedicate this year's annual Tribute show to Neil Bridge. For decades, Neil has upheld the highest standards in musicianship and music education…as well as swinging without remorse! Truly a long-time giant of Denver's jazz scene, Neil and his muse, Karen Lee Bridge, will remind you with his classic arrangements and impeccable taste, of why we love this most American of music styles. As with last year's honoree, Charlie Burrell, Neil Bridge connects us to the river of swing which flows through all of jazz. brings to each and every performance. Neil's wide range of expertise allows him to offer : "Neil Bridge 7+" (piano, bass, drums, congas, sax, trumpet, trombone, and Karen Lee on vocals).  Perfect for a Jazz Festival!  Also has been tailored and crafted to be a hit for weddings, private parties, corporate parties, fundraisers, and special events. "Neil Bridge Jazz Trio"is a  great choice for private parties, patio parties, weddings, corporate parties, fund raisers, and special events!