Neil Bridge Rhythm Express with Karen Lee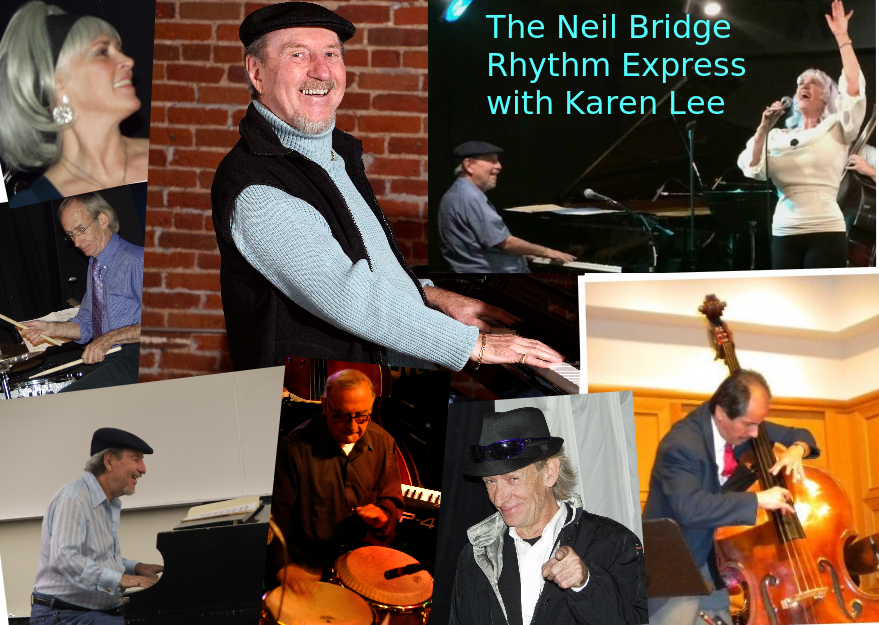 Neil Bridge – Keyboard, Bandleader, Arranger, Composer
Ron Bland – Upright & Electric Bass
Kevin Smith – Drums
PapiRay Pacheco – Congas
Karen Lee – Vocals & Band Manager
Neil Bridge, AKA — El Puente Grande, has been extremely inspired, & therefore has created a new musical group in order to express TUNES WITH A GROOVE – that he hears in his head — utilizing the talents & skills of his rhythm section!
You will hear very hip & fresh arrangements of Jazz Standards from The Great American Songbook.
In addition, you will hear funky tunes with a Latin feel, arranged for Neil's wife & muse – Karen Lee – ala Ode To Billy Joe, as well as some Carol King tunes with a Jazz/Funk Groove.