Karen Lee's Bio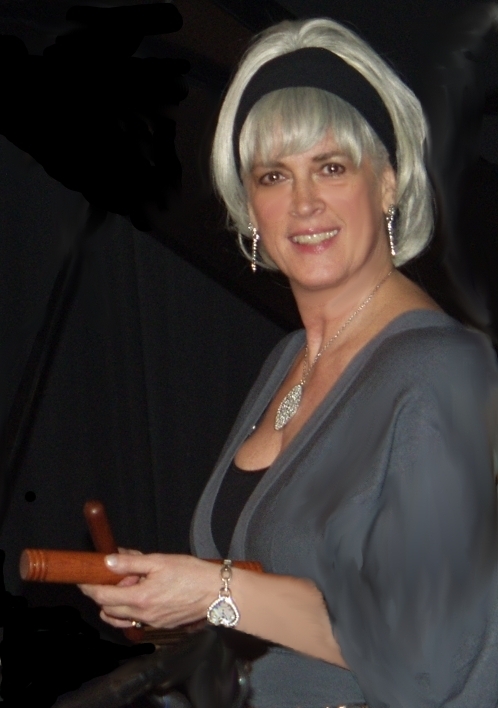 Karen Lee is currently fulfilling her passion for singing with her husband.  
For more than 50 years, Karen's Grandfather, Max Kearson, promoted shows in Scranton, Pa., (where Karen was raised), and other eastern cities, bringing big-name entertainment to eager fans.
He started out by running 25-cent dances in the 1920s.  Then brought in bands like Jan Garber and Fletcher Henderson and jammed the dance halls.  In the 1930s, he booked Guy Lombardo, and from that day on he brought in bigger stuff.  Entertainers such as Liberace, Bobby Vinton, Johnny Mathis, Sammy Davis Jr., Harry Belafonte, Glenn Miller Orchestra, The Dorsey Brothers, Buddy Rich, Dean Martin and Jerry Lewis and countless others.  He even brought in Frank Sinatra when he crooned for the Harry James and Dorsey Brothers Bands.
Karen had the privilege of seeing and hearing and meeting many of these performers. She was especially thrilled when her grandfather booked the Count Basie Orchestra in a special performance celebrating Max's 50 Anniversary in the Entertainment Industry!
Karen's cousin, Larry Gelb is a Professional Jazz piano player, playwright, and songwriter on the east coast.
Her Uncle Barry Kearson was a booking agent and started the Millard Agency and Shady Management in association with Bill Graham in San Fransisco. He has been associated in the music industry with many legendary artists including The Grateful Dead, Santana, The Beatles, and more. He is currently working as a Producer and Director in Los Angeles.
Karen is proud to be 3rd generation in the Entertainment Industry.
In 1992, Karen married Neil Bridge.  For years Karen provided monthly dances to the Denver community. She would teach a dance class to warm up the dancers, offer punch and hors d' oeuvres, and then live music for dancing featuring the "Neil Bridge Quintet." Her dreams came true that she was finally able to fulfill her lifetime wishes of singing professionally, especially songs from " The Great American Songbook",  with great arrangements by her husband.  Karen explains, " I have been enrolled in the "N.B.A.O.M.", for 21 glorious years. It's the "Neil Bridge Academy Of Music!" Check out her performances at the City Park Jazz Festival 2014 and the the most recent Recording Session at Mighty Fine Productions.
She also teaches Wedding couples, social ballroom dance, salsa, swing and Latin Dance. Visit www.karenleedance.com to find out more about personalized dance lessons. 
She was the top female teacher at the United States Ballroom Dance Championships in the mid-80s. Then she and her professional partner went on to become the 1987 United States International Five Dance Latin Champions (Rising Star Category).
To share her love and knowledge of ballroom dancing, she created her nonprofit organization Karen Lee Dance Theatre, which has provided free ballroom dance classes to hundreds of inner-city youth since 1998.
For this work Karen received a Channel 7 Every Day Hero Award. She also has trained Olympic Ice Dancers in Colorado Springs.
Over her 30 year career, Karen has brought world-class coaches and performers to the Denver area for workshops and shows open to the public. These mentors include the great Frankie Manning (Legendary King of Lindy Hop Swing) NYC, Felix Chavez (Argentine Tango) LA and Carlos Gavito (Argentine Tango), Argentina, Felipe Polanco (Salsa) Puerto Rico , Eddie Torres (Salsa) NYC , Buddy Schwimmer (West Coast Swing) L A. Her Ballroom Training was with Geoffrey Hearn in England. Mr. Hearn was second in the World in Ballroom Dancing.