Neil Bridge 7+ w Karen Lee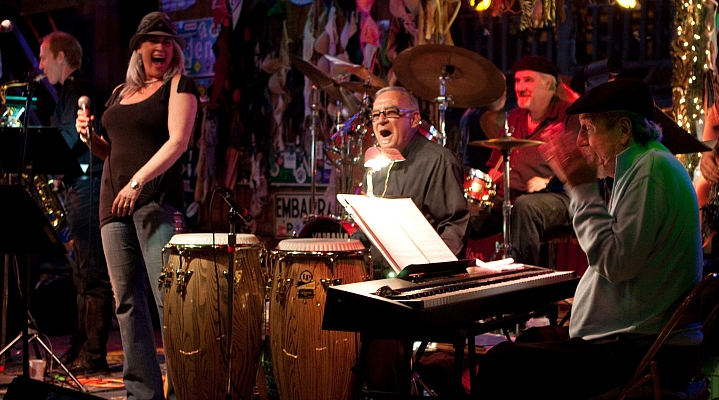 Here is what some of our fans say:
"I get so excited when I'm going to watch Neil Bridge 7 +.  I love it because when Karen Lee sings I feel like she connects with me directly and she is singing just to me.  Even if I don't have rhythm, they are so upbeat I tap my foot and clap my hands and I just want to get up and dance.  They're excitement is contagious!  Even the most introverted person can't help but tap their foot to the music."
"Man! This band just connects with the audience. It's like every tune just hits the mark. Who would ever think a big band like this connects with everyone in the audience."
Neil Bridge 7+ consists of  bass, drums, congas, sax, trumpet, trombone, and Karen Lee on vocals and of course Neil on Piano.